5 Easy Camping Meals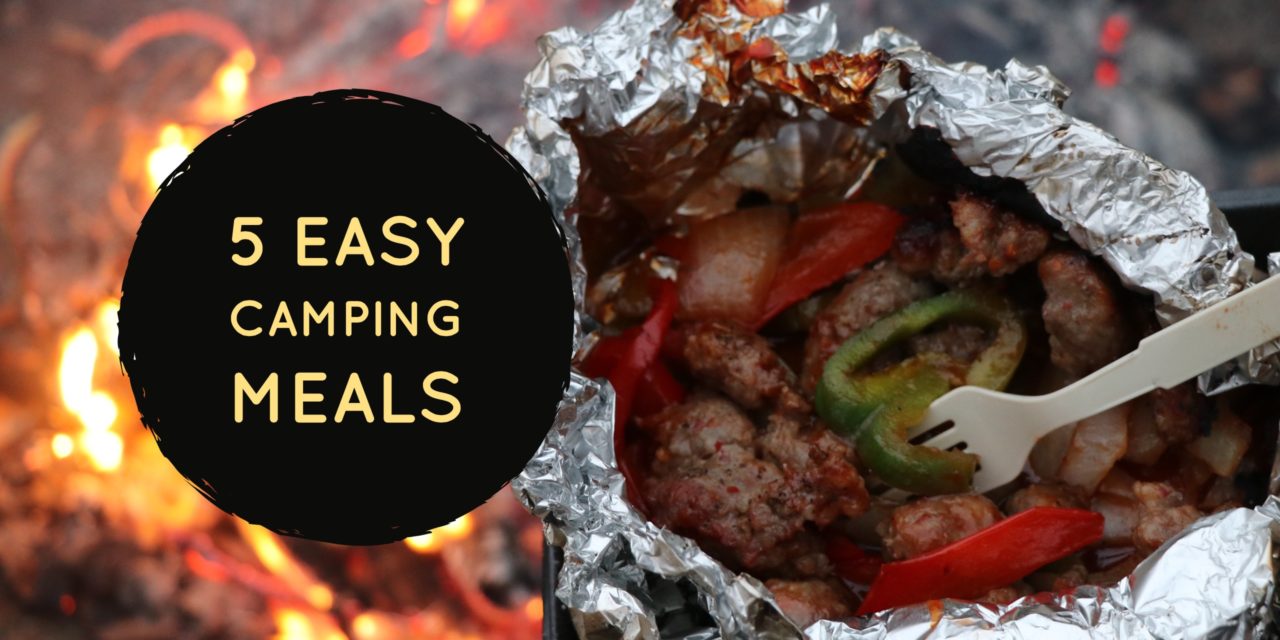 Lets face it, camping is a lot of work. After getting everything set up and a fire going, the last thing you want to do is worry about making a complicated meal.  Fortunately, we have 5 easy to make camping meals that taste fantastic and are easy to prep, cook, and clean.
Camp Cooking
The key to a successful camping meal is to keep it simple! Remember, being in a remote location means you won't have many modern conveniences such as running water or an abundant fuel supply readily available.  Great outside cooks use versatile ingredients that can be prepped, cooked and cleaned easily.  The secret to a great camping meal is to know your recipe!  If you practice at home you will familiarize yourself with the process, and you will be more prepared incase something goes wrong.  These are our top 5 favorite easy to make camping meals: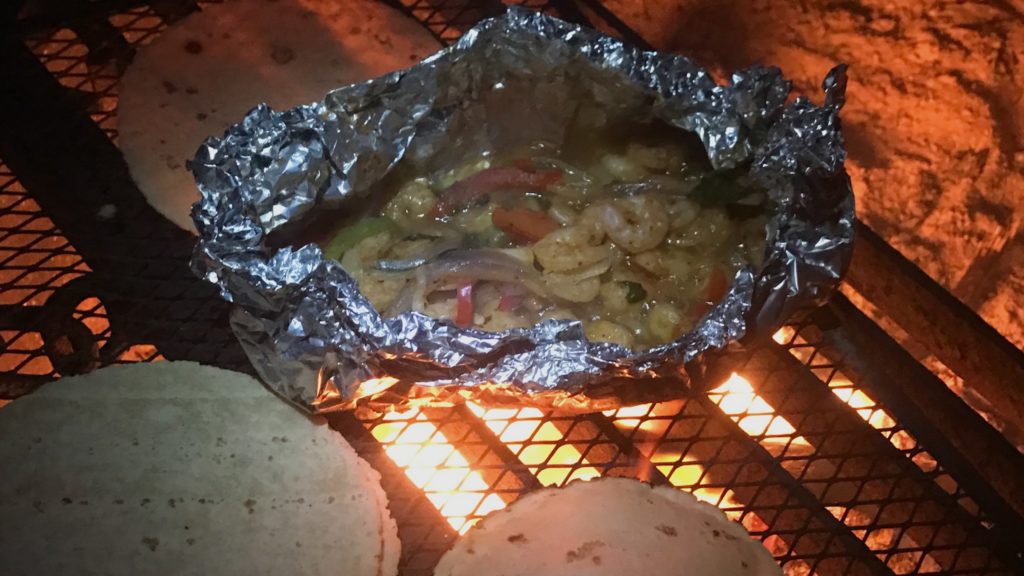 Best campfire dinners
In no particular order, these are our 5 favorite meals to make when camping, read on to find out why they are a must try for your next big outing:
Campfire Foil Pack
One Pot Meals
No Cook Tacos
Campfire Orange Brownies
Camping Sushi Hand Rolls
Campfire foil pack – aka 'Turtles', 'Hobo Hot Pockets', and 'Tin Foil Dinners'.
Cooking in aluminum foil is SO simple!  The basic idea behind using aluminum foil to cook food, is that it creates an oven like environment that seals in heat and flavors.  The filled foil packs are simply placed on a fire's hot coals and the food inside the foil slowly cooks.  Unlike a grill or bbq, the foil packs can be left unattended through most of the cooking process without fear of burning or overcooking.  Fill your foil pack with ingredients that can be slowly cooked at high heat, including many meats, vegetables and seafoods.  He's one of our favorite foil dinners, Jake's Venison & Dried Herb Hobo Hot Pockets.
A popular reason why so many campers choose to cook with aluminum foil is due to the ease of cleaning.  No dishes, no scrubbing, just throw away the foil when you're done cooking.  You can even eat right out of foil packs (once cooled) to prevent the use of any additional dishes.  This method of cooking couldn't be more camp friendly, which is exactly why we highly recommend cooking a campfire foil pack meal.
One pot and dutch ovens meals
According to Martha Stewart, "One pan, pot, skillet, or slow cooker is all you need to prepare these no-fuss family dinners, including pasta, pot roast, beef stew, chicken and dumplings, chili, and so much more."  The possiblities of what can be made over a fire using a dutch oven or with one pot is seemingly endless.  The advantage to using one pot to cook when camping is that you have only one pot to clean.  Dutch ovens are especially easy to clean if you know the right method.  One of our favorite flame cooked one pot meal is flavor packed enchiladas.
No cook tacos
What do you do if there is a fire ban or the weather stops you from building a campfire?  Don't fret, you can still enjoy a delicious campfire dinner with No Cook Tacos!  Its a good idea to always have a back up plan when cooking outdoors, so pack versatile ingredients that you have ready just in case things don't work out as planned.
Campfire orange brownies
Brownies cooked inside of an orange shell over a campfire could be one of the best desserts you have ever tasted!  The result of this gooey delight is a chocolatey, smoky cake that has been enhanced with the vibrant zest of the orange.  Watch out, this recipe can get messy, so watch our how-to video and find the easiest way to make campfire brownies outdoors!
Camping sushi hand rolls
Sushi when camping? Absolutely! If you're not sold on the whole 'roughing it' part of spending time outdoors, try making Sushi Hand Rolls on your next camping excursion!  This easy to make recipe will bring some fabulous flavors to your camp meal, and its sure to impress friends, family, kids, and even the most stubborn culinary critic.
Sign up today
Looking for adventure inspired recipes sent to you? Are you interested in joining one of our Pop-Up cooking events? Sign up now for our email list "Food Tastes Better Outside" (on the righthand side of the page in the orange and green box) to make your next outing unforgettably delicious!