Healthy Breakfast Cookies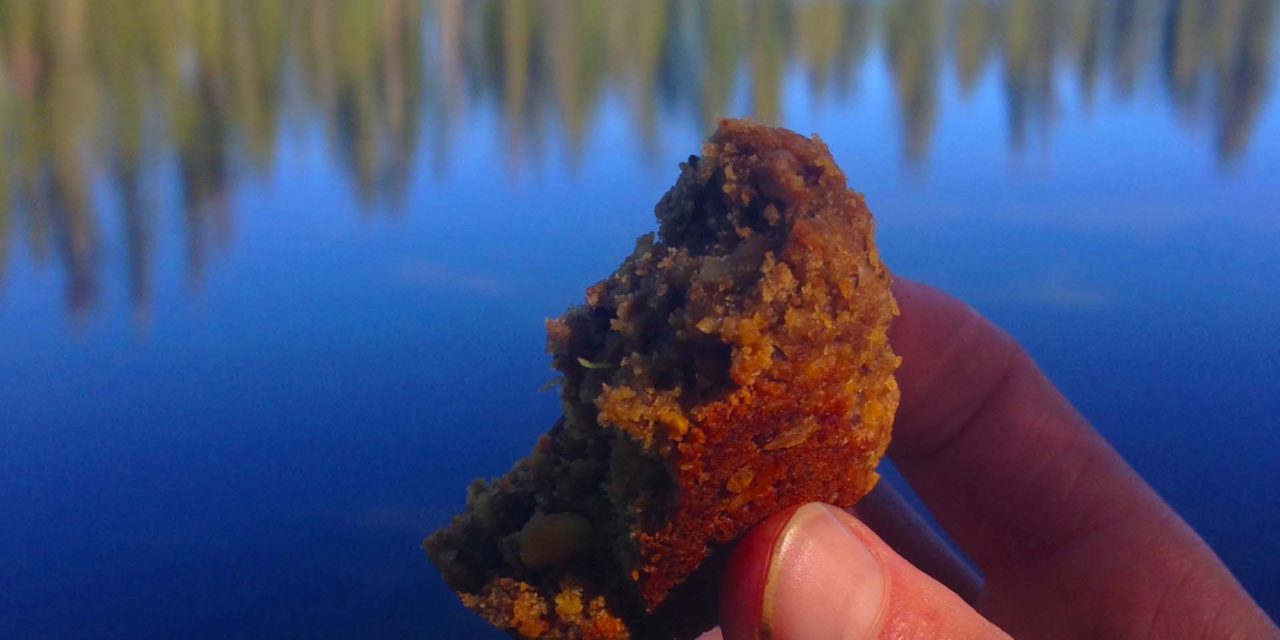 Breakfast on the trail can be one of the most difficult meals to plan, especially when traveling with a group.  Try making On-the-go breakfast cookies at home and pack them for a healthy trail breakfast.  Unlike many energy bars, these cookies are very low in sugar and have slow burning ingredients that provide a constant stream of energy.  Start your day off right with trail breakfast cookies!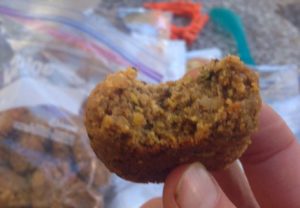 Backpacking breakfast
The best trail breakfasts are made up of good carbs, fiber and protein.  Starting an adventure with a balanced breakfast will provide lasting energy and key nutrients to support mental and physical exercise.
Sugar free cookies
Most muffins, scones and traditional breakfast baked goods are filled with sugar.  We set out to find a healthy alternative that would be great for the backcountry, without compromising taste and nutrition.  Our trail inspired Backcountry Breakfast Cookies have sustained energy from quinoa and no refined sugar.  Make a batch at home (recipe below) and start your adventure off with this healthy, easy to eat morning treat.
Fast healthy breakfast
By definition, a cookie can be any of a variety of hand-held, flour-based sweet cakes, either crisp or soft.  Cookies and biscuits have been part of expeditions and explorations throughout history.  This easy to transport food is pack friendly and easy to share with fellow adventure mates.
Urban life
A convenient breakfast doesn't have to be reserved for adventures.  Make healthy cookies and our easy to make Cold Brew Coffee a part of your morning rituals.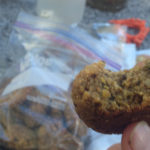 Healthy Breakfast Cookies
Don't let the word "cookie" fool you, these nutritional powerhouses are packed with everything you need to get fueled for the trail.
Ingredients
1

cup

Oat Flour

(blend 1 1/4 cup Rolled Oats)

1

cup

Rolled Oats

1/2

tsp

Baking Powder

1/2

tsp

Baking Soda

2

tbsp

Beet Powder

1/2

tsp

Cinnamon

1/2

tsp

Sea Salt

1/2

cup

Cooked Quinoa

1

cup

Finely Shredded Carrots

1/2

Avocado, mashed

1/2

cup

Crunchy Peanut Butter

1/4

cup

Agave

1/4

cup

Coconut Oil, melted

1/4

cup

Chia Seeds
Instructions
Preheat the oven to 350°F and line a large baking sheet with parchment paper.

Use a food processor or a blender to process the 1¼ cups rolled oats into a fine flour and measure out one level cup. In a large bowl, stir together the flour, the remaining 1 cup whole oats, baking powder, baking soda, beet powder, cinnamon and sea salt. Fold in the quinoa, avocado, and then the shredded carrots, stirring until all the ingredients are mixed together.

Add the peanut butter, agave and coconut oil to the bowl of dry ingredients and fold in until combined.

Scoop cookies onto baking sheet. Bake for 15 to 18 minutes, or until lightly browned. Cool on the pan for 5 minutes and then transfer to a wire rack to finish cooling.

When cookies are completely cool, they can be stored in an airtight container or frozen.

On the trail serve with coffee and tea.
Recipe Notes
For additional protein bring peanut or almond butter to spread on top of cookies.