About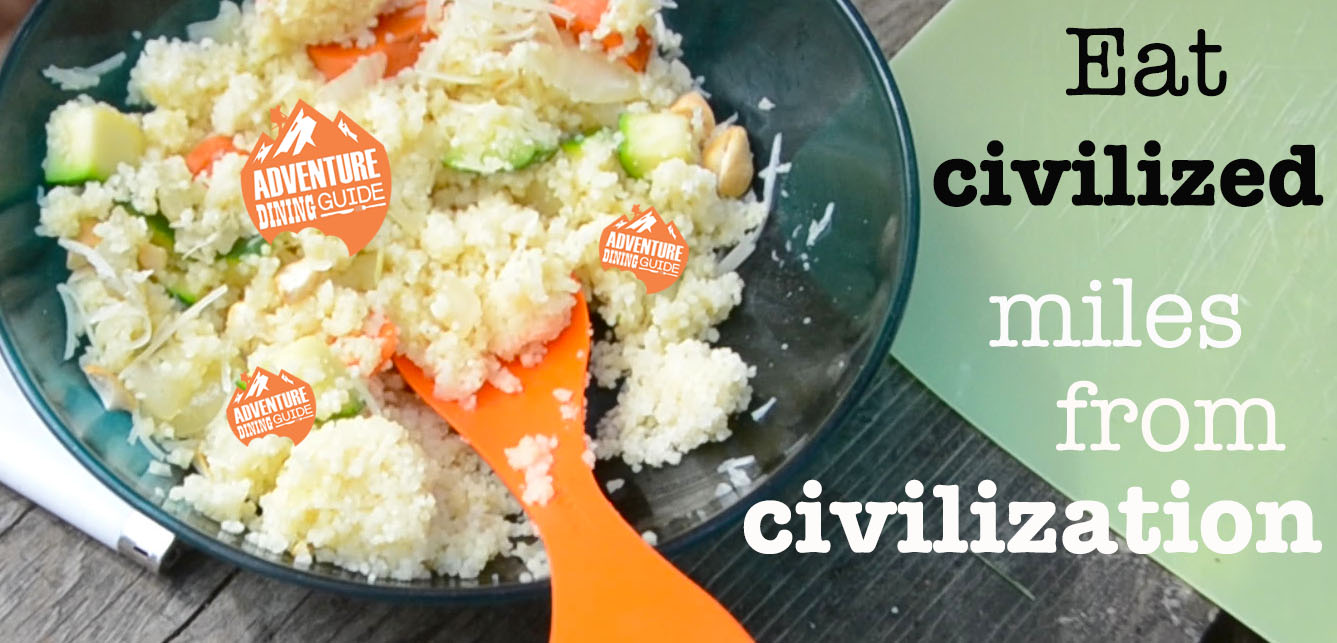 You don't have to 'rough-it' when it comes to eating in the wilderness. Adventure Dining Guide is your resource for eating great food in the great outdoors.  We have adventure inspired meals that taste best when paired with a spectacular view.  Join the Adventure Dining Guide community by signing up for our newsletter and following us on social media!  Thanks for visiting the place where you can learn to "eat civilized, miles from civilization".

What is Adventure Dining Guide?
Our mission at Adventure Dining Guide is to teach cooking in the wilderness with the end result being the improvement of self through an acquisition of food and backcountry knowledge. All the while, celebrating a healthy lifestyle and our sheer love for the outdoors.
Food is a diverse subject matter that transcends all ages, activities and ability levels. Adventure Dining Guide was created to build a bridge between culinary and outdoor experiences and encourage others to "eat civilized, miles from civilization"!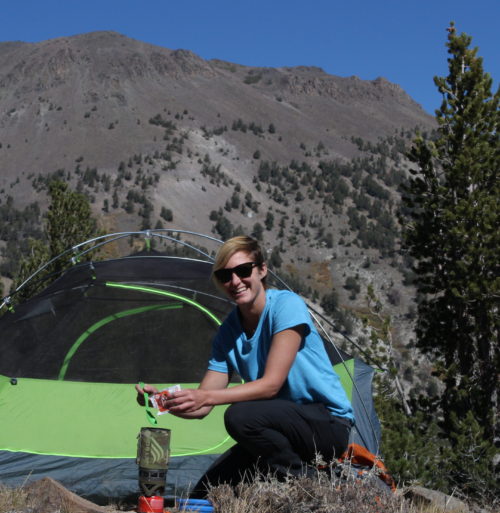 Michelle Shea – ADG's Founder
In my days past I spent a great deal of time snowboarding down New Zealand's many 'ski fields.' And in that time I made friends with snow enthusiasts, who like myself, traveled from around the world to carry on their endless winters. One group of fellow snowboarders I was particularly fond of were from Japan.
I would sit in the lodge, eating my cold sandwich and watching in envy as the group from Japan cooked hot soup and tea for 8 using one tiny pot. My Japanese friends always had the best snacks too! Watching crews of Japanese snowboarders cook big meals with small stoves sparked my primitive thinking about Adventure Dining Guide.
Years later while sitting in a tent on a cold day, forcing down an unappetizing dehydrated dinner, I remembered my friends from Japan and their simple stove. I wondered, why should I settle when it comes to food? Why can't I enjoy great meals that rejuvenate my body and invigorate my spirit? I love cooking and spending time outdoors, so I decided to team up with outdoor-minded individuals to learn the art of cooking in the backcountry.
I created Adventure Dining Guide because I wanted the freedom to follow my passions and pursue my love of the great outdoors. To me, spending time with someone in the wilderness is similar to sharing a meal around a table. Food has a wonderful way of bringing people together, just as sharing an adventure can lead to friends for life. Food is a part of every outdoor excursion, and with a little help from Adventure Dining Guide, we will make your next adventure meal gourmet!