About

From trail to travel, we are here to feed your culinary adventures. Use this site to find exciting new recipes, outdoor health and wellness tips, gear reviews, and lessons from the experts. Don't settle for another boring meal, try something extraordinary and "eat civilized, miles from civilization"!

What is Adventure Dining Guide?
Our mission at Adventure Dining Guide is to teach cooking in the wilderness with the end result being the improvement of self through an acquisition of food and backcountry knowledge. All the while, celebrating a healthy lifestyle and our sheer love for travel and the outdoors.
Food is a diverse subject matter that transcends all ages, activities and ability levels. From trail to travel, our goal is to get creative, eat healthy and have fun.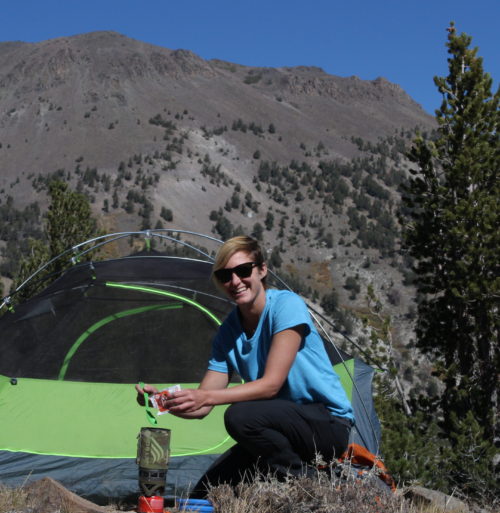 Michelle Shea – ADG's Founder
Thanks for stopping by! I started Adventure Dining Guide because I was sick of suffering through boring backcountry meals. I worked with professional explorers, wilderness cooks, and a few bad-ass chefs who taught me that making delicious food with basic stoves and utensils is easy.
We experimented with rugged outdoor equipment and invented meals that are convenient for trail to travel. Recipes feature healthy ingredients with beneficial nutrition, and travel tips are inspired by real life experiences. Don't just go on a vacation, immerse yourself in a culinary adventure!
I want to thank you for visiting Adventure Dining Guide and I wish you safe and happy trails!