About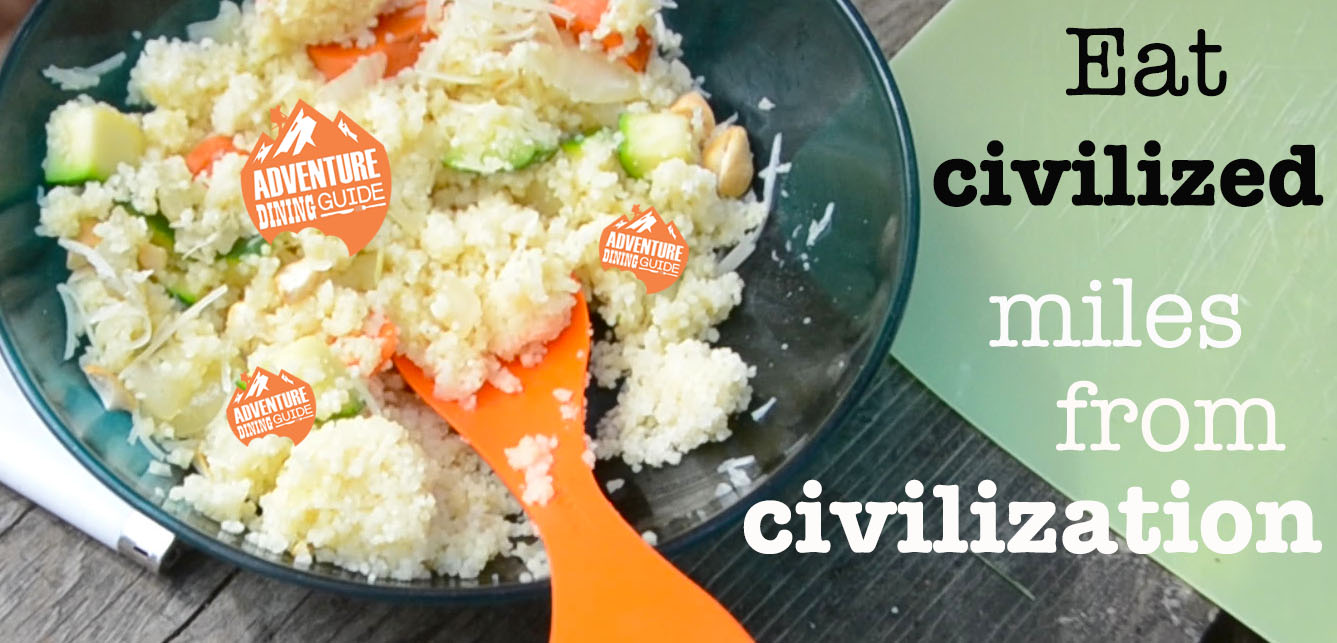 "Eat civilized, miles from civilization," on culinary adventures where our hostess prepares healthy gourmet outdoor cuisine and exciting beverages in scenic outdoor locations.
Join our community today by signing up for our newsletter: Food Tastes Better Outside.  Feature your products in our episodes!  If you have an adventure or cooking product, contact us to learn how to get your gear in front of our growing outdoor-recreation audience.

What is Adventure Dining Guide?
Our mission at Adventure Dining Guide is to teach cooking in the wilderness with the end result being the improvement of self through an acquisition of food and backcountry knowledge. All the while, celebrating a healthy lifestyle and our sheer love for the outdoors.
Food is a diverse subject matter that transcends all ages, activities and ability levels. Adventure Dining Guide was created to build a bridge between culinary and outdoor experiences and encourage others to "eat civilized, miles from civilization"!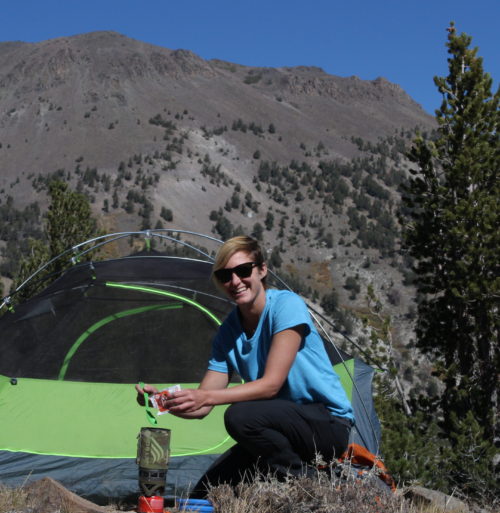 Michelle Shea – ADG's Founder
One cold day in New Zealand I sat frigid in a ski lodge eating a frozen peanut butter and jelly sandwich.  I looked across the room and saw friends from Japan making hot soup and tea for 8 on a small portable stove.  They were in a much better mood than I – as they happily sipped on warm beverages, I sat on a cold floor eating a cold sandwich.  One of them saw the jealous look on my face and invited me to join them for a hot tea.  The tea warmed my insides, invigorated my spirits and instantly charged me up for the rest of the day on the ski hill.  I learned that cold day in New Zealand that adventure food pairings can have a drastic effect on the successful outcome of a day spent outside.
Since that day I have been working relentlessly to learn everything I can about outdoor cooking culture.  I get help and inspiration from professional outdoor athletes and chefs, as they share insights on the food that fuels their journeys.   Thanks for checking out Adventure Dining Guide,  happy trails and safe travels!