Hiking With Dogs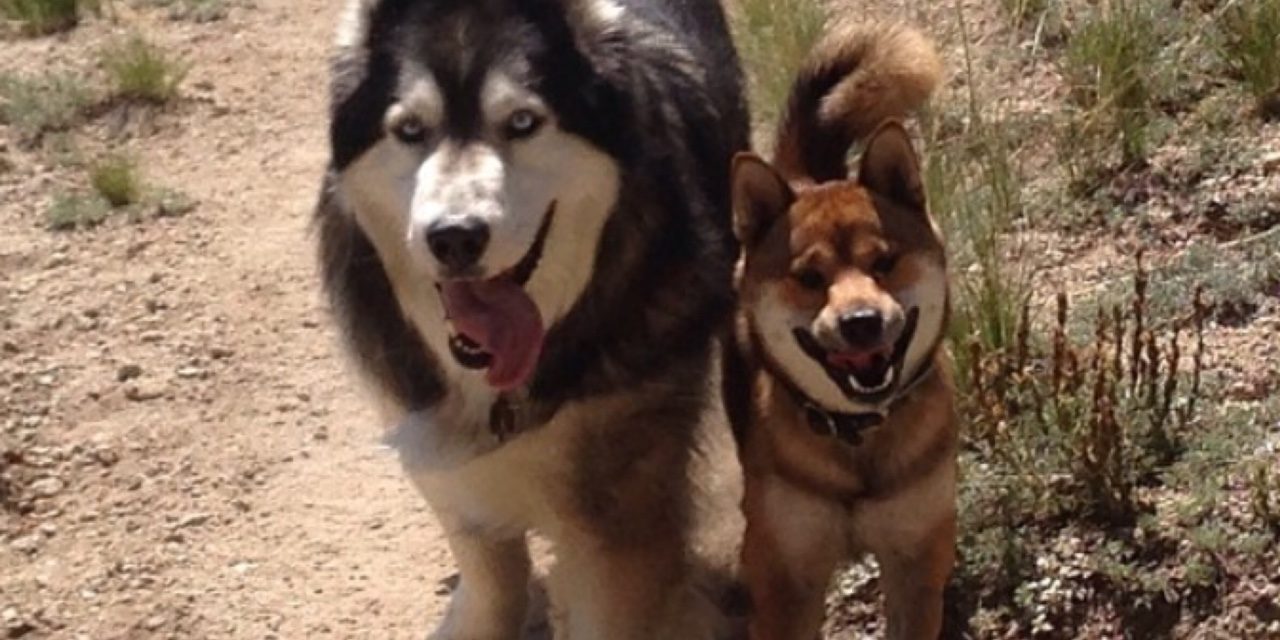 Do you hate carrying extra weight in your pack?  Well, so does your dog!  If your dog is your official expedition companion here are five ways to make fido's load a little bit lighter in the backcountry:
The best food to pack
Dry kibble is heavy! Try substituting dehydrated options from Stella and Chewy.  These products are extremely light weight, provide great nutrition, and rate very high on Dog Food Advisor.  Another option is complete K9 meal bars from Turbo Pup.  These are meal replacement bars for active dogs that are sold in single serving pouches.
Dog and people treats
Many of your favorite backcountry snacks such as jerky, oatmeal, peanut butter and apples are actually great snacks for your pup!  Pack extra to share, or whip up a batch of our 'Pumpkin Peanut Butter Cookies' (recipe below) for a delicious trail snack that you can both enjoy.  Bringing snacks that everyone can enjoy will cut down on pack weight.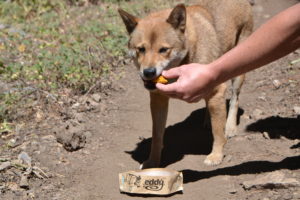 Ultralight reusable dog bowls
Dogs like their routine, and packing a bowl that they are familiar with will make them more comfortable when it comes to mealtime in the outdoors.  At home before your trip try switching out your dog's regular bowl for an ultralight bowl such as this reusable one from Eddy Bowls.  When mealtime comes on the trail you dog will already be familiar with the smells and won't hesitate to dig in.
Lightweight dog backpack
Just as you aspire to shed weight, your dog will also appreciate the lightest pack available.  Check out these lightweight options:
Ruffwear Singletrack Backpack – 12 oz (.65 lbs)
Outwear Hound Kyjen 2490 Dog Backpack – .9 lbs
EzyDog Summit Dog Backpack – 1 lbs
Ruffwear Approach Dog Backpack – 1.1 lbs
Dog trail food
Hopefully these tips are just what your dog needs to lighten their load.  Don't forget, dogs need twice as much food on backcountry trips, so plan accordingly.  Make sure your dog stays hydrated, and always clean up after your pet!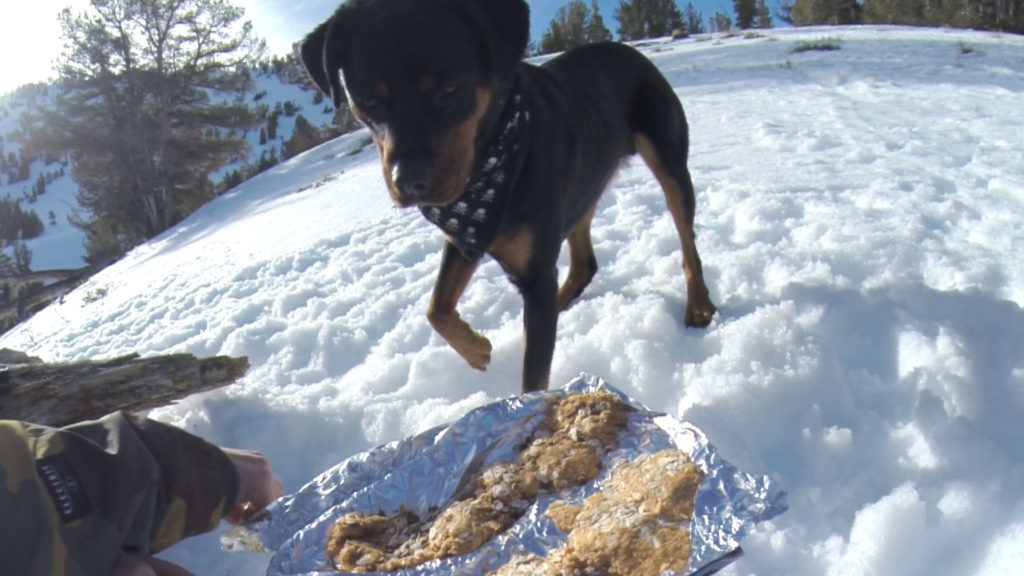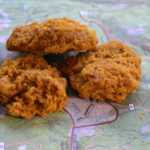 Homemade Dog Treats: Trail Treats
Pumpkin and peanut butter cookies your dog can share with you!
Ingredients
2

cups

Oats

1

cup

Pumpkin Puree

1/2

cup

Peanut Butter

1

Apple

Blend to a mash

1

tsp

Cinnamon

1

tsp

Baking Powder

2

Eggs
Instructions
Add oatmeal, pumpkin, peanut butter, apple mash, cinnamon, baking powder and eggs to bowl or mixer and blend on medium until all ingredients blend together.

Use an ice cream scooper or spoon to to scoop balls of dough onto a cookie sheet lined with non-stick coating or wax paper.

Bake at 375 degrees for 20 minutes.

Cool on rack until completely cooled. Place in airtight container to keep them fresh, or store in the freezer.