Campfire Foil Packs
What are campfire foil packs?
Campfire aluminum foil packs, Hobo Hot Pockets, Turtles, Tin Foil Dinners…there are numerous names and even more recipe variations to this classic campfire favorite.  Foil packs are meals wrapped in aluminum foil and cooked over an open flame.
 The benefit to this style of cooking is simplicity.  With everything wrapped inside a tightly rolled foil pocket there are no dishes and no messes to worry about cleaning.  Plus, as the food cooks the juices are trapped in the pocket, making everything tender and packed with insane flavors.  Oh, and the best part, you can personalize each Hobo Hot Pocket, so everyone gets exactly what they like.  This is the perfect meal for a picky kids, people with dietary restrictions, and campers who like to keep it simple.
Organic campfire foil pack recipe
Jake Black is a snowboarder, outdoorsman and avid conservationist.  He believes in sustainable farming practices and food preservation to prevent waste.  Jake developed a recipe for Hobo Hot Pockets that features organic vegetables from Jake's garden, homemade dried herbs and locally hunted venison.  The thought process behind Jake's Hobo Hot Pockets meal is a dish that not only tastes fantastic, but also uses ingredients that support sustainable farming.
Dehydrating and drying fresh herbs extends shelf-life and creates a versatile ingredient that brings vibrant flavors to outdoor recipes.  Homemade dried herbs, by the way, are amazing!  The flavors are phenomenal and the process is easy to do at home.  Dried herbs are safe from bacteria, mold and yeast, and are safe to use in backcountry meals for 6 to 12 months.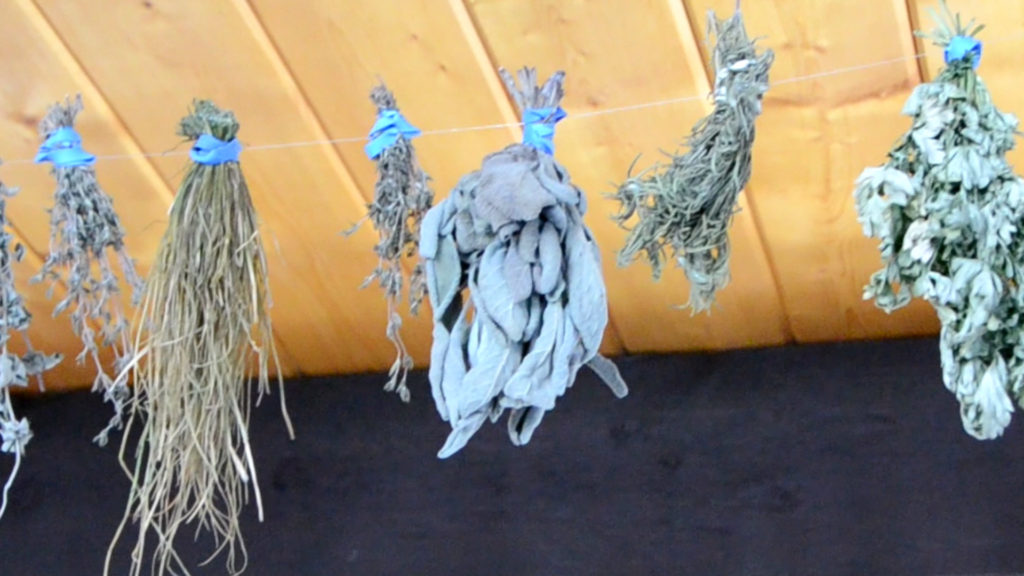 Venison Hobo Hot Pockets
Jake Black is an advocate of all natural, cruelty free, organic and sustainable products. For this recipe he grew and dried all the herbs, got is venison from his dad's friend who hunted the deer, and used vegetables that were grown on a local organic farm.
Ingredients
1

Organic Orange Bell Pepper

Chopped

1

Organic Green Bell Pepper

Chopped

1

Organic Yellow Onion

Chopped

4

Organic Cloves Garlic

Chopped

1

pinch

Oregano

1

pinch

Thyme

1

pinch

Basil

1

pinch

Salt

1

pinch

Pepper

3

cups

Fresh Venison

Ground

2/3

cup

Marinade

(Use your favorite)
Instructions
At home prep your Hobo Hot Pockets:
Combine ingredients in a bowl, and mix everything together.

Spoon a fist size of your ingredients onto a square sheet of aluminum foil. Roll the aluminum foil around the food, making sure you seal all the edges (imagine a tightly wrapped burrito). For extra protection, roll a second sheet of aluminum foil around your bundle.

Place your Hobo Hot Pockets into a plastic bag to protect leakage in your pack when your traveling.
When you reach your destination
Responsibly build a fire, make sure to abide by all local fire safety rules.

When you have hot coals and the fire is steady, remove Hobo Hot Pockets from storage bag and place on hot coals. Cover with more coals, and burning wood.

After 10 minutes flip the hot pockets. Re-cover with coals and let cook for another 10 minutes.

Remove hot pockets from fire and check to make sure meat is thoroughly cooked through. If the meat is not fully cooked, put hot pocket back into the fire and cook until everything is done.

When the Hobo Hot Pockets are done its time to eat! Grab your fork, open the aluminum pocket and dig in!
Clean Up
When you're done eating make sure you place your aluminum foil in the proper waste receptacle. If you packed your Hobo Hot Pockets into the backcountry, make sure you pack everything out, and properly clean your fire pit. Always be conscious of your interaction with nature and leave no trace!
Recipe Notes
Feel free to add/substitute anything you prefer with this recipe.  This is a great recipe to personalize based on your diet and preference. Make sure meat is cut small or ground to ensure faster cooking time.
How to start a fire in the snow
During the cooking demonstration video, Jake Black and Tanner Banks used an avalanche shovel to start a fire in the snow.  Starting a fire at high altitude when surrounded by snow and wet timber is difficult.  However, Tanner knew just what to do to get the job done, and he had all the right tools.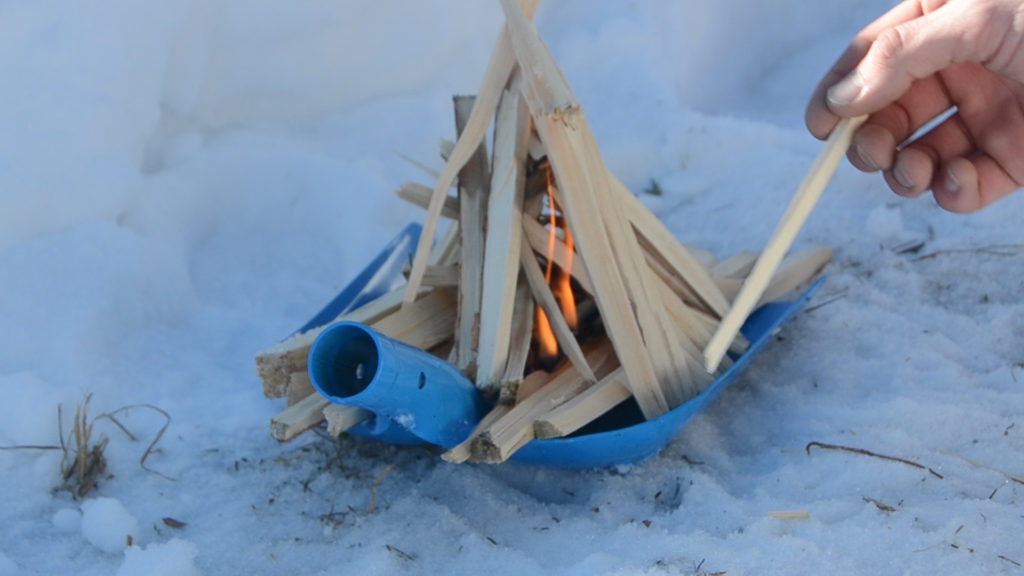 Turns out all you need is a backcountry snow shovel, cotton balls soaked in vaseline, a lighter, and a few pieces of dry timber.  Tanner used his shovel as a base to block the cold ground, and when the fire got going he pulled the shovel and used the burning timber to build a fire.  Once the timber is lit, add larger pieces of dry wood and build the fire until you have a base of hot coals.
How to BBQ in the snow
One the fire is raging, use a snow shovel to burry the Hobo Hot Pockets under hot coals.  Cook for 20 minutes, remove from the fire and check to make sure everything is cooked evenly.  After you're done cooking and warming by the fire, use the surrounding snow to bury the fire and extinguish the flame.