Sea to Summit X-Series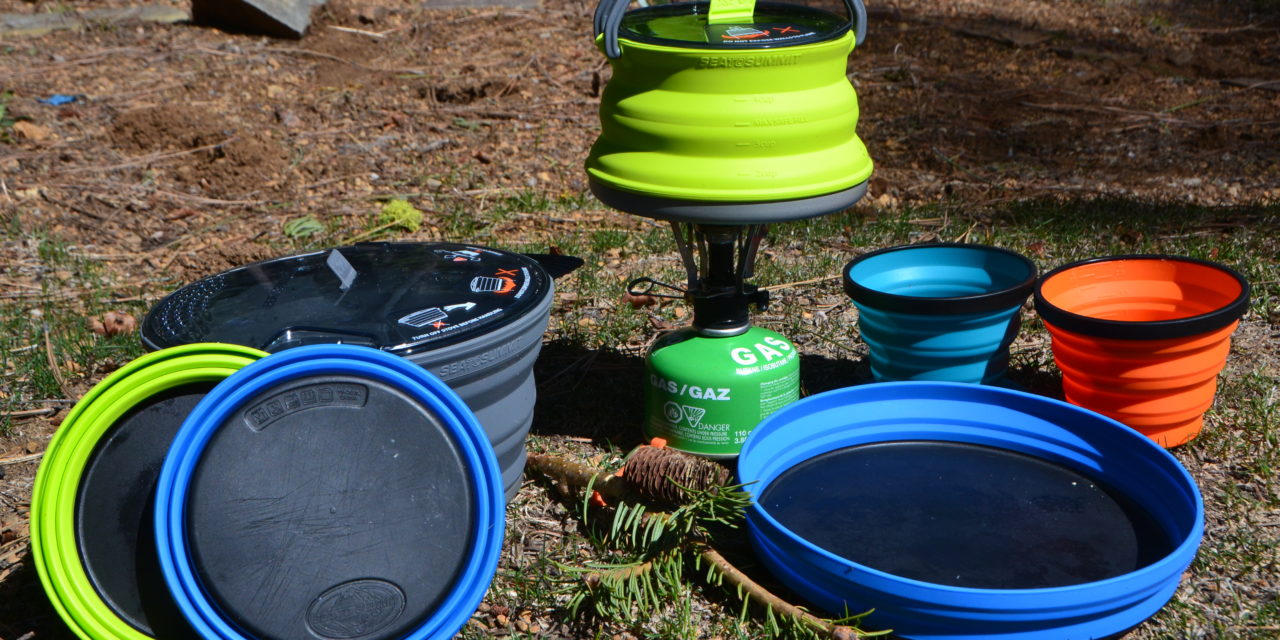 Backcountry cookware can be cumbersome and difficult to pack, fortunately Sea to Summit came up with a smart solution: the X-Series!  Their line of collapsable pots, pans, kettles, plates, and cups are easy to store and easy to clean.  With a variety of sizes you're sure to find at least one piece in this collection that fits your backcountry cooking and dining needs.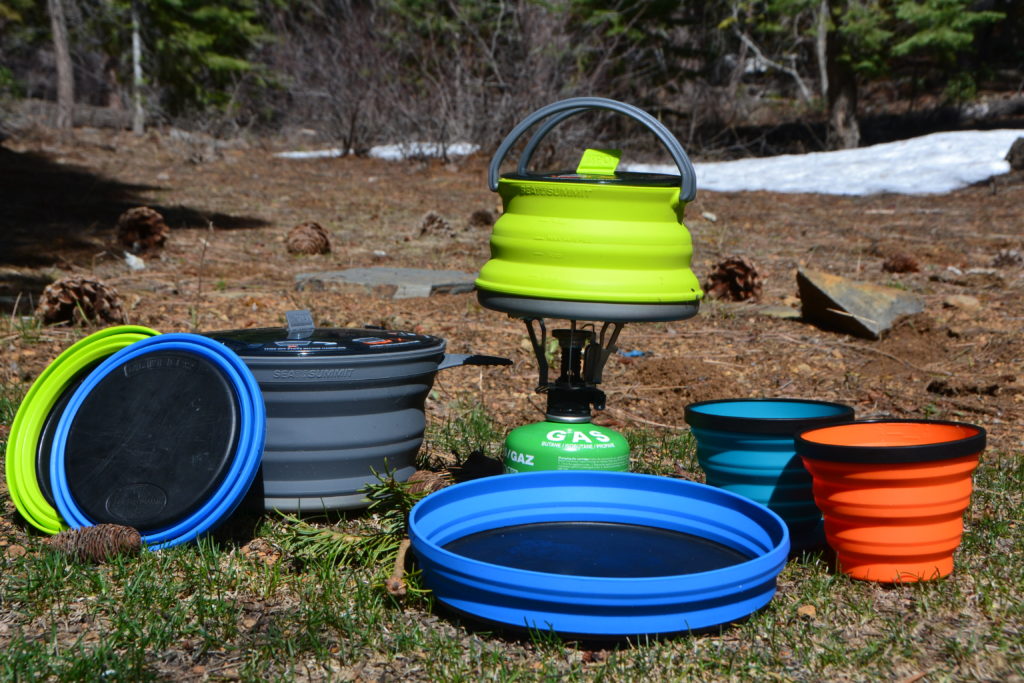 Sea to Summit Camp Kitchen
The collapsible X-Series is light weight, compact and durable.  The pieces are made with a BPA Free, food grade silicone, including an extended line of cookware with hard anodised aluminium bases allowing campstove cooking.  Measurements are included on the inside so each piece can double as a calibrated measuring cup.  One of the most useful features to the X-Bowls is the cut resistant nylon base which doubles as an always handy cutting and chopping board.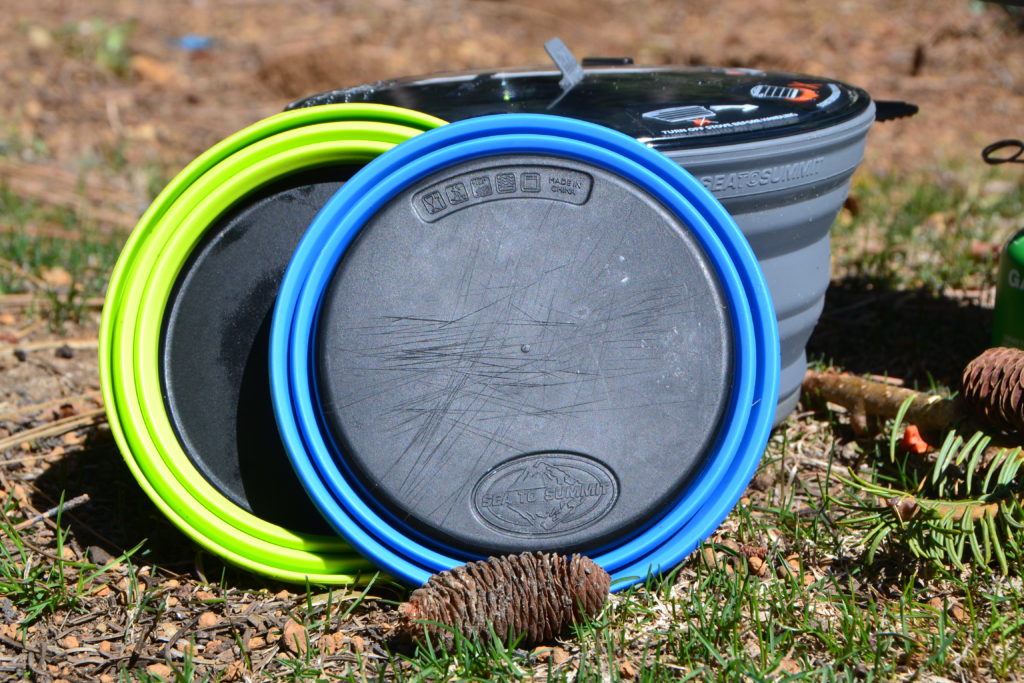 Trail kitchen cookware
Adventure Dining Guide has used X-Series gear in numerous episodes ( links below ) because we love the versatility of the various pieces.  The collapsable X-Bowl has a cut resistant base that we use to chop food and fix equipment (great when we need a sturdy, flat surface).  The X-Pot 2.8L is outstanding for feeding a large group.  And the X-Cup is frequently used as a measuring cup.  Having the ability to store 5 pieces in one thin, mesh bag, allows us to bring everything we need to cook, serve, and film meals in the great outdoors.
Sea to Summit X-Series & Adventure Dining Guide