Superfood Chocolate Dessert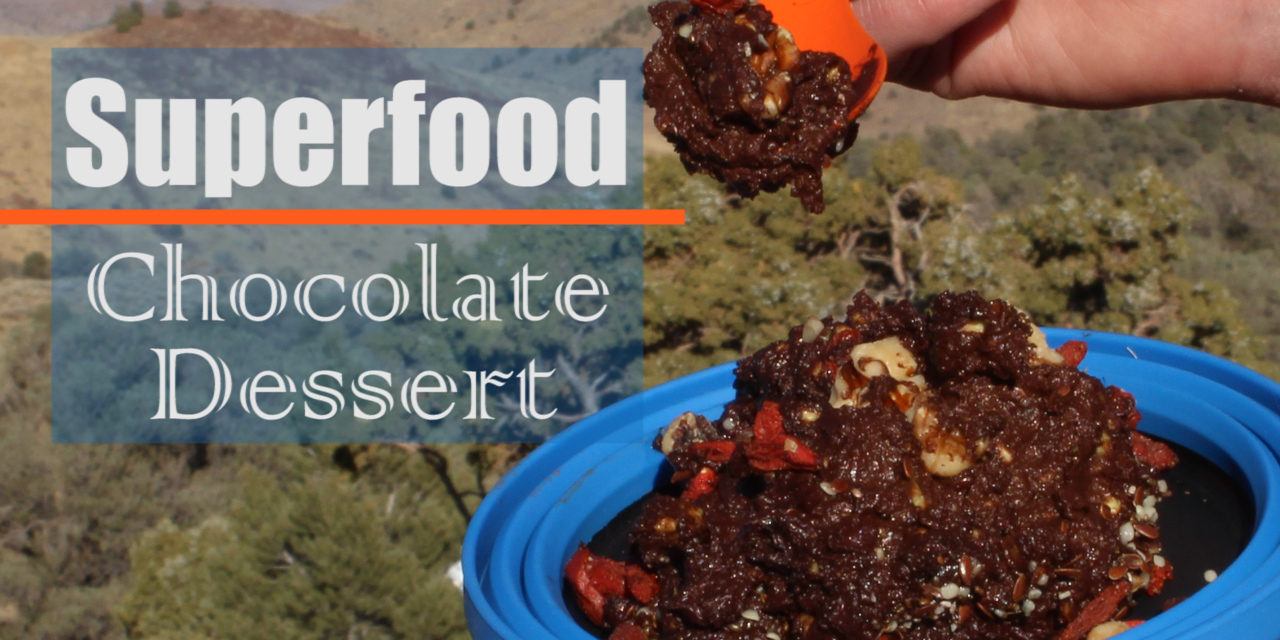 Finding something sweet that is semi-healthy can be extremely difficult, especially when you are traveling.  There has to be a better way!  Superfood Chocolate Dessert is a healthy alternative to convenient junk foods.  The main ingredient is a nutrient and omega rich avocado, accompanied by seeds, walnuts, goji berries, and some flavor heavy powders.  This easy to make dessert packs into a travel-friendly container and can be prepared without making a mess.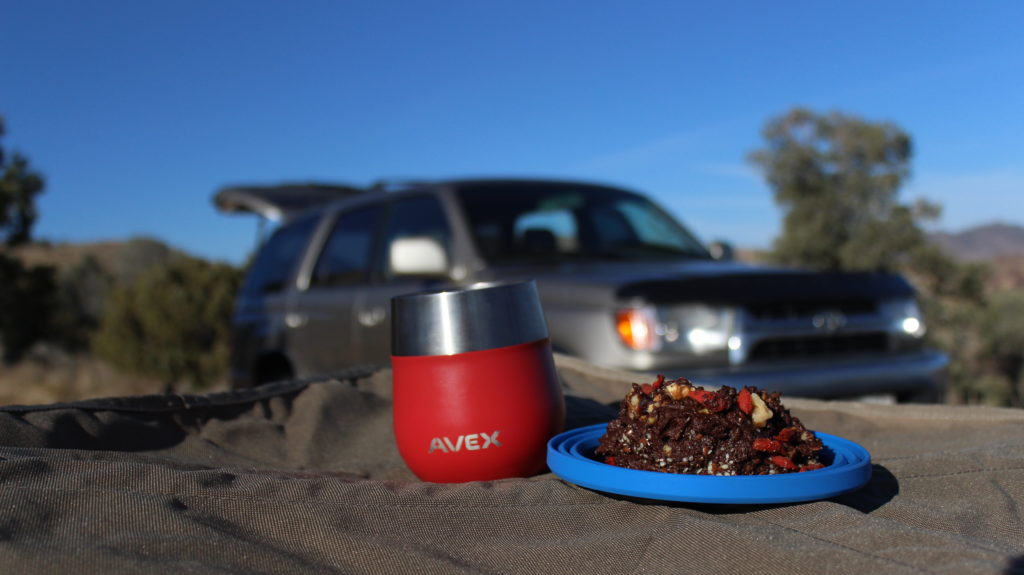 What is a superfood?
A superfood is a nutrient-dense, antioxidant-rich food considered to be especially beneficial for health and well-being. Spending time traveling outdoors is tough on your body, which is exactly why you should be eating foods with nutrients to help maintain physical and mental health. The right foods can improve your performance and help prevent injuries. For that reason I have taken some of my favorite superfoods to make this super dessert!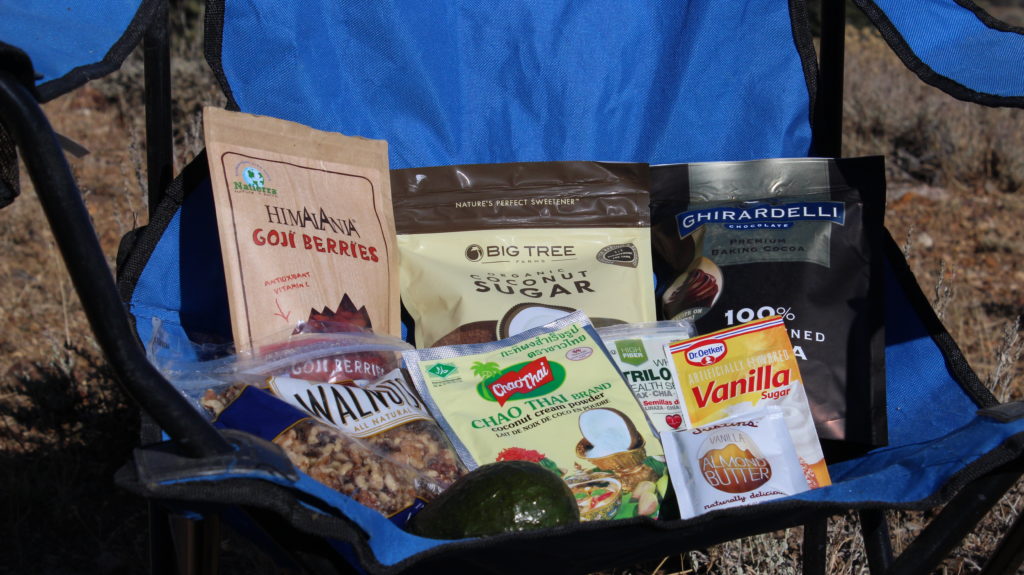 A healthy dessert?
Instead of heavily relying on processed sugars like most candies and sweets, this dessert has simple all-natural ingredients.  This means instead of filling your body with with foods you can't pronounce, you can enjoy a lovely dessert thats actually good for you.  Here's why:

Pack everything into one container
This is a great on the go dessert that you can store for up to 5 days unrefrigerated.  You will need an unripe avocado, a sharp knife, a spoon or fork, a sealable container, and the dry ingredients listed below.  Use the container to store all ingredients, and you can use the same dish for preparing and serving.  If no cleaning facilities are available after you're done, simply put the lid on the container and store until you can properly clean.
Follow the instructions below to prepare Superfood Chocolate Dessert!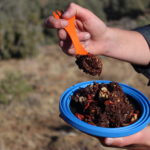 Superfood Chocolate Dessert
A nutrient rich, no cook dessert for travelers with a sweet tooth.
Ingredients
1

Avocado

1/4

cup

Raw Cacao Powder

1

tbsp

Chia Seeds

1/4

cup

Coconut Powder

1

tsp

Vanilla Powder

1

single serve package

Justin's Vanilla Almond Butter

2

single serve package

Honey

1/2

cup

Walnuts

1/2

cup

Dried Goji Berries
Instructions
At Home
Combine the "powders": Cacao, Chia Seeds, Coconut Powder and Vanilla Powder into a tightly sealed ziplock bag.

Store "powders", Avocado, Honey, and Almond Butter in a container with a lid that seals tightly. *The secret to this step is to find a container that will not squish the avocado, nor let give it too much room to move around. The perfect container will hold all ingredients snugly in place.
Mixing Dessert
Remove all ingredients from the container. Use the container to mix and serve for simple clean-up.

Half Avocado, and remove pit. Use a spoon or fork to scoop avocado into container. Mash Avocado with fork or spoon until you achieve a creamy consistency.

Squeeze in Honey and Almond Butter.

Empty contents of "powders" bag into container.

Stir everything together until all ingredients are throughly mixed and you have achieved a creamy consistency.

Top with Walnuts and Dried Goji Berries, and serve.
Recipe Notes
Single serving honey packets can be found in convenience stores, some coffee shops or you can purchase in bulk online.  For a sweeter dessert, add more honey.