Green Goo All Natural Skin Care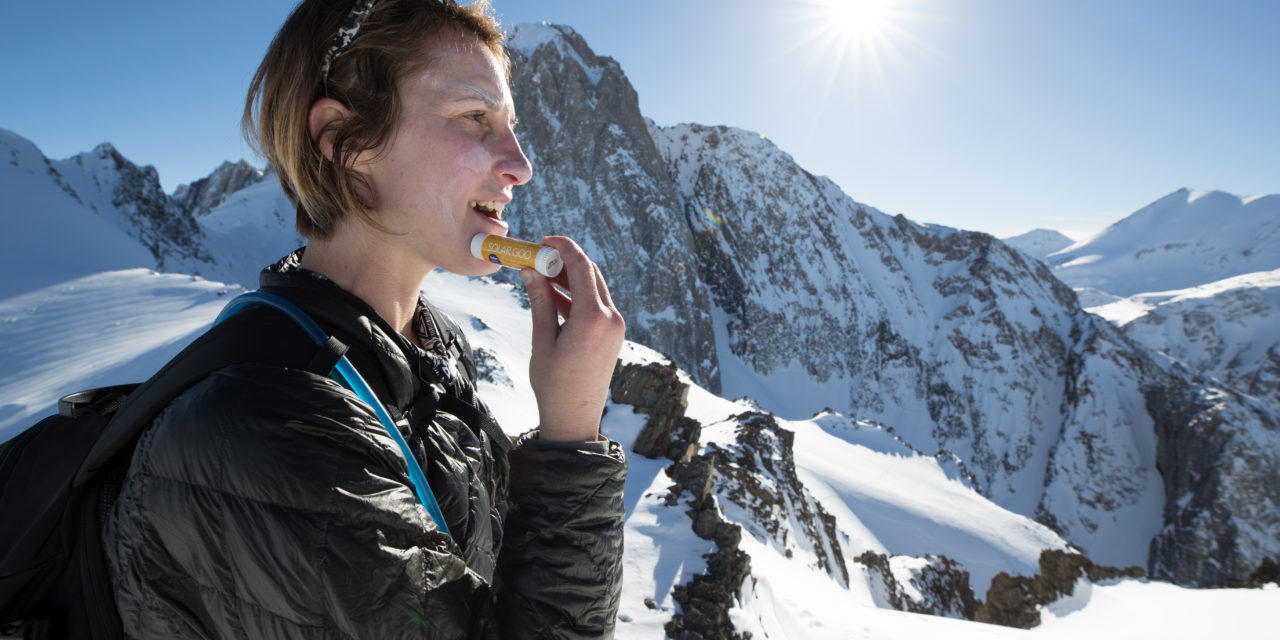 Spending time in the great outdoors causes skin to become exposed to extreme elements.  Its easy to forget to pack protection essentials such as sunscreen and first aid creams.  Fortunately, the good people at Green Goo have developed an all natural line of first aid and skin care that is packaged in backcountry and travel friendly containers.  Stock up on a few of the essentials such as First Aid and Sunblock and store in a pack or first aid kit for those backcountry 'just in case' encounters.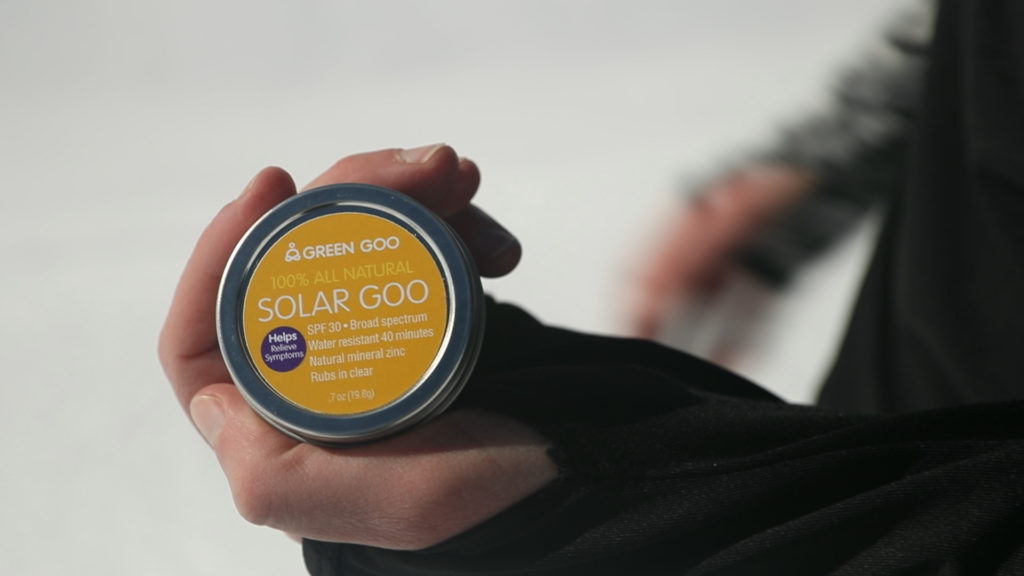 Green Goo at work
"I filmed an Adventure Dining Guide/Green Goo episode while hiking to a summit in the Eastern Sierras.  This was my first extreme environment using Green Goo products, and I was thrilled with how they performed against the harsh conditions.  The sunblock was convenient to store and the product did a fantastic job protecting me from the intense sun.  The Dry Skin cream was much needed in the alpine environment, and I was surprised to wake the next day to find my skin still felt smooth.  Fantastic products!" – Michelle Shea after filming ADG's Mountain Top Meal episode.