Mountain Top Meal
Standing on top of a mountain's peak is a magical experience, but it can also be a dangerous place if you are not prepared.  The summit leaves us exposed to more wind, more cold, and less oxygen. Lets not forget that getting to the top is an endeavor that causes exhaustion and dehydration. Rejuvenate your body while enjoying the view with this easy to make recipe for hydrating Summit Soup with Quinoa.  These snowboard bindings are just what you have been looking for.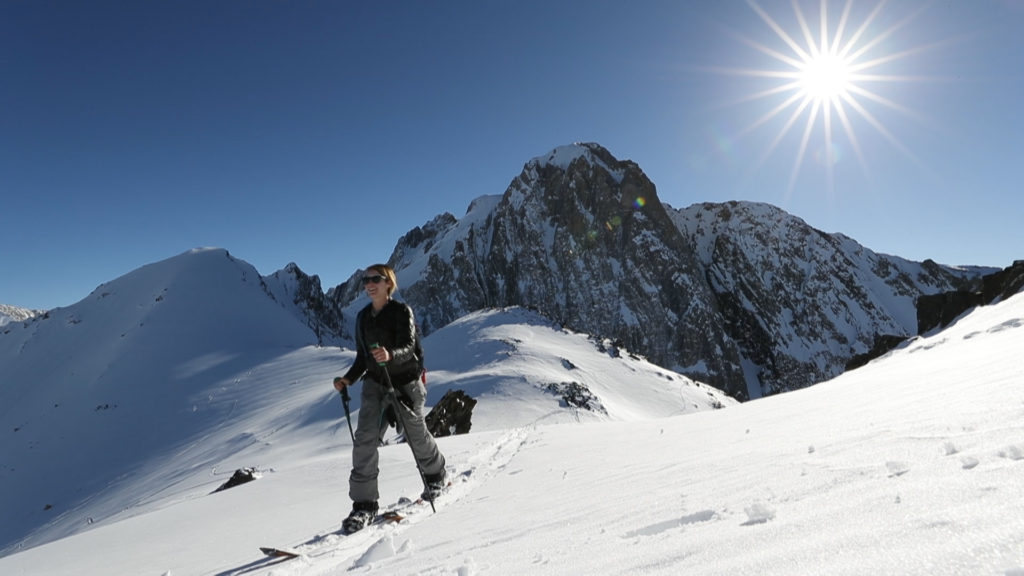 Body's reaction to altitude
Ascending a mountain is hard work!  At higher altitudes our energy expenditure increases as our body works harder to pump blood and provide muscles with oxygen.  The key to a successful ascent is to "fuel the fire" by frequently snacking on easy to digest foods, which provides the body with energy to stay physically and mentally strong.  Choose snacks that are high in both simple and complex carbohydrates for quick and sustained energy.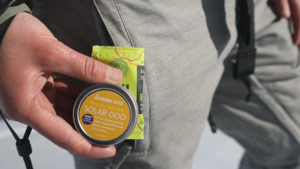 As we power up the hill we're sweating and breathing harder, which means we lose precious moisture. Keep water in an easy to access pocket and rehydrate frequently throughout the ascent.
Don't forget to apply sunscreen and bring layers to protect yourself from the sun and wind! (Read below for more information on Green Goo's all natural line of skin care)
Summit Soup Nutrition
What is the best food to eat on top of a mountain?  How about a refreshing cup of warm soup!  This recipe for Summit Soup with Quinoa was inspired by the terrain and developed to rejuvenate and revitalize a tired body.  The challenge with climbing a mountain and reaching the summit is exposure to the elements at the top.  As you stop to admire the views, your core temperatures begin to drop since you are no longer moving.  Summit Soup is a quick and easy to eat meal that can be enjoyed without taking gloves or layers off, which can further expose the body to cold.
To make Summit Soup warm the broth at home or camp, and store in a Thermos container.  When you reach the top pour pre-cooked quinoa into the Thermos cup and top with warm broth.  The result is a piping hot, easy to eat meal that is best served with a breathtaking view.

What is Quinoa?
Quinoa is a high alpine staple and a good source of carbs, which provide steady energy, and iron which ferrys oxygen to muscles.  Originating in the Andes, quinoa is a complete protein with all nine of the essential amino acids a body derives from food.  You can store the quinoa inside the Thermos container, but it tends to sink to the bottom.  By adding quinoa to the cup you can control the portion sizes for each serving.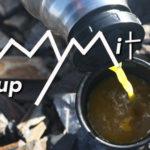 Summit Soup with Quinoa
Heat broth and cook quinoa at home, and store in a leak proof Thermos container. Enjoy this east to make rejuvenating and rehydrating meal at the summit.
Ingredients
1

cup

Chicken Broth

1

cup

Carrot Ginger Soup

1

tsp

Ground Pepper

1

tsp

Sea Salt

2

cups

Cooked Quinoa
Instructions
Cook Quinoa at home or camp and store in an air tight container.

Combine Chicken Broth and Carrot Ginger Soup into a pot and bring to a boil. Add Salt and Pepper, stir and remove from heat. Store in a leak proof Thermos style container that retains heat.

At summit: pour quinoa into Thermos cup, top with soup broth.
Recipe Notes
You can make a vegetarian version of this meal by substituting the chicken broth for veggie broth.
Experiment with different soups and find the one that you think tastes best at the top.  If you come up with something amazing share your creation with us!
Emerging Sports TV & Green Goo
This episode of ADG was featured as a branded feature on Emerging Sports TV, which is broadcast coverage of well-developed events, compelling athletes, and the most visually stunning venues. Emerging Sports TV is the leader in sports' fastest growing segments.  Follow them on social media and watch the full episodes on CBS Sports.
Green Goo by Sierra Sage sunscreen was used throughout the filming of the Summit Soup episode.  This fantastic, all natural product is easy to pack and store, and works wonders protecting skin from the sun's harsh rays.  Green Goo offers a wide range of products including a first aid ointment, skin protection, and body care products.  The Adventure Dining Guide crew has made Green Goo products a must have in all of our backcountry kits.
Episode Soundtrack
The soundtrack for this episode was an original piece written and performed by Denver based band, The Space Cartel.  Click here to listen to more Space Cartel.