Best Foods Along Spain's Camino de Santiago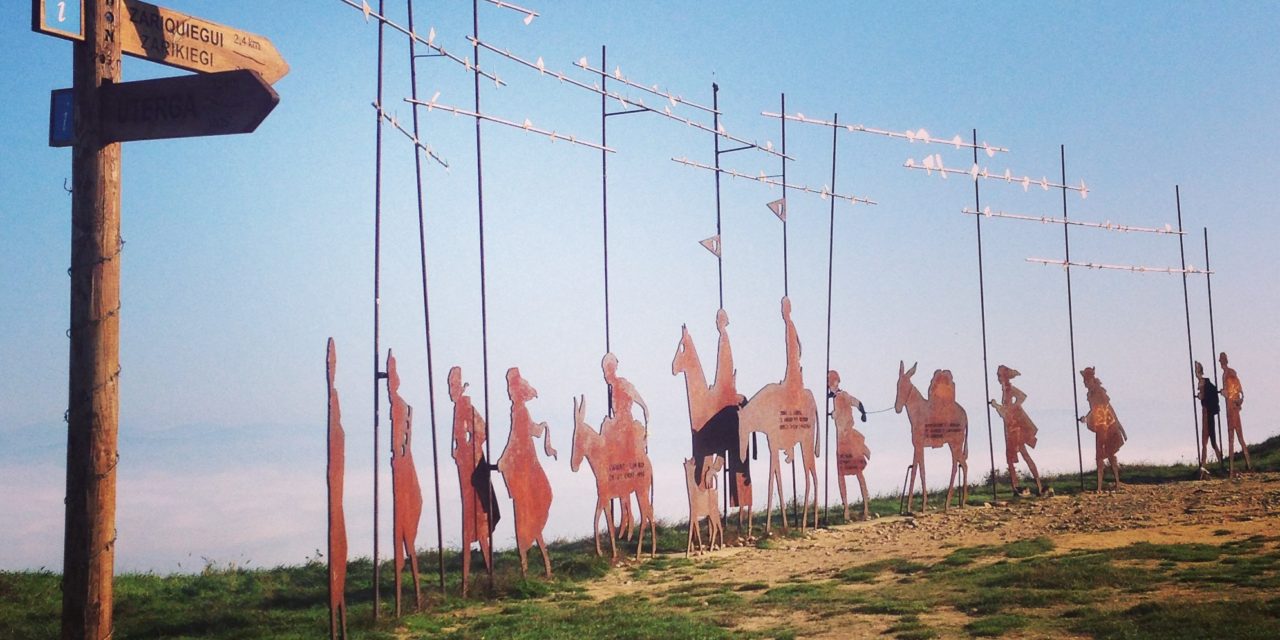 El Camino de Santiago, aka The Way of St James, could be re-named El Camino de Comida, the road of food. This 500-mile trail is the perfect way to taste the various cuisines of Northern Spain. Enjoy your culinary journey with our tips for dining along this world famous route:
What is food like on the Camino de Santiago?
A person walking El Camino, referred to as a "pilgrim" or "peregrino", will experience a plethora of dining options.  The most popular of the 12 main El Camino de Santiago routes, The Francés, had over 250,000 people walking or biking the trail last year.  To accommodate El Camino travelers the tiny towns and villages along the way offer food and accommodations in all price ranges.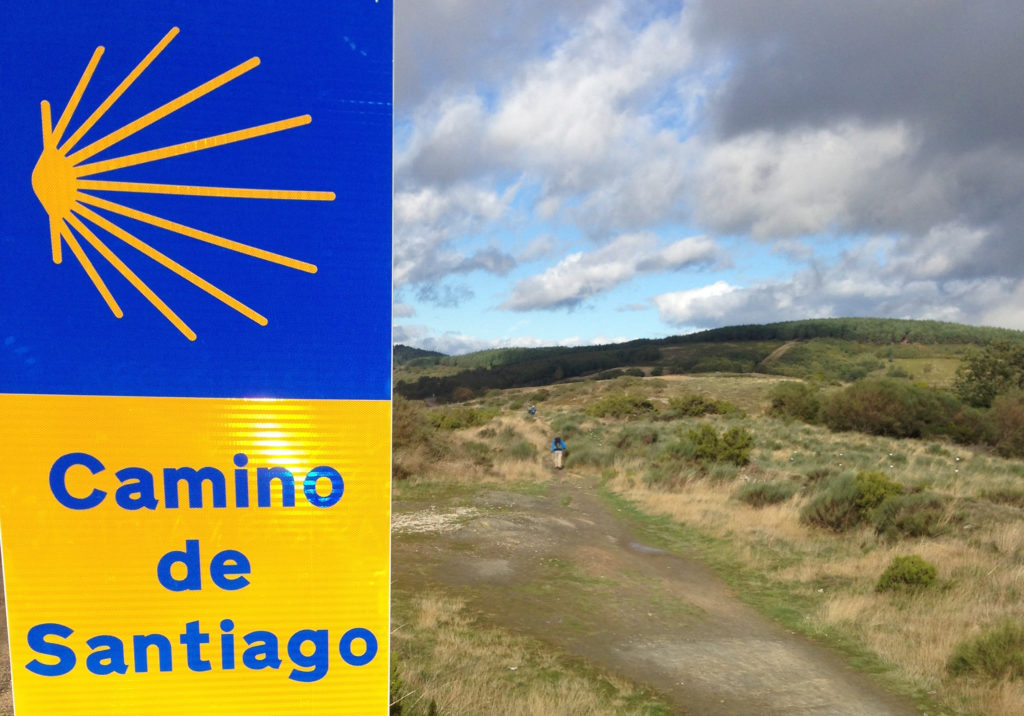 Eating like a pilgrim
As you walk/bike the Camino you will pass many places to purchase food.  It is very common to walk for a little bit, break for a coffee at a cafe, walk a bit more, stop for a snack, continue walking, stop for lunch, then walk until you need another snack or perhaps a glass of wine, and finally walk until you find a pilgrim's hostel (albergue) to spend the night.  Wake up the next day, and repeat until you reach the destination city, Santiago de Compestella.
Pilgrim Menu
Most restaurants have three-course "pilgrim menus," rich in protein and carbohydrates, for between 8 and 15 euros (served with bread and wine).  In small towns many albergues offer pilgrim meals featuring authentic regional cuisine made with local ingredients.  Dining is usually communal in the albergues, allowing you the opportunity to get to know your fellow travelers.
Worried about getting sick when traveling? Find out how probiotics can help save the day!
How to save money on the Camino de Santiago
If staying in albergues and dining on pilgrim meals are out of your price range, there are plenty of travels who prefer a basic, more traditional journey: sleep under the stars and forage along the way.  Spain is an agriculturally rich country with many fruit and vegetables varietals growing next to El Camino's trail.  There is a phenomenal book written by two men who spent 7 months cataloging the edible plants one can expect to find when walking El Camino, The Edible Camino – A field Guid of Wild Edibles Along the Camino de Santiago.
Where to buy food
If foraging is not your style, you can purchase fresh Spanish ingredients from local markets and grocery stores.  Remember, whatever you buy you have to carry, so choose foods that are nutrient and caloric dense.  Stay in albergues with kitchens or pack a small stove and cook trailside.
Popular Spanish recipe
Looking for a popular, authentic Spanish dish? Check out our recipe for Spanish Camino Tortilla.  Not to be confused with the flour or corn Mexican tortilla, Spain's tortilla is more like an omelette or fritatta.  This is a very popular food that you are sure to encounter throughout El Camino.
————————————————————————————————————————–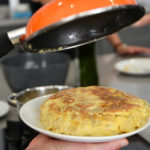 Spanish Camino Tortilla
A Spanish Tortilla is a hearty egg dish similar to an omelette served at room temperature. Traditionally tortillas are served with a side of baguette or french bread.
Ingredients
1/2

cup

Olive Oil

2

large

Potatoes

peeled and thinly slice into 1/4 inch discs

2

Onions

sliced into rings

6

Eggs

to taste

Salt & Pepper

1

loaf

French Bread
Instructions
Heat 1/2 cup olive oil in a large skillet over medium-low heat. Add the potato slices, and cook, stirring occasionally, until just tender, 15 to 20 minutes. Gently toss potatoes with salt and pepper to taste. When done, remove potatoes to a large bowl, leaving oil in the skillet.

Stir in onion rings, and gently cook until soft and golden brown, about 15 minutes. Spoon onions into bowl with potatoes.

Whisk eggs in a large bowl until smooth. Gently fold in cooked potatoes and onions.

Heat the skillet with the reserved oil over low heat. Pour in the egg mixture, and gently cook until the sides have started to set and the bottom has turned golden brown, 8 to 10 minutes. Loosen the tortilla with a spatula if needed, then carefully slide onto a large plate. Turn the skillet upside down and place onto the uncooked side of the tortilla. Turn the skillet right-side-up, and remove the plate. Return the skillet to the stove, and continue cooking until the tortilla has set in the center, about 4 minutes.

Slide the tortilla onto a serving plate and allow to cool to room temperature. Cut into six wedges and pack for your adventure.

Tortilla are commonly served with french bread. Pack 1/4 loaf per wedge of tortilla, and don't forget a salsa or hot sauce.