Dehydrated Water Saving Recipe
Jerky Spinach Pasta is an easy to make one pot backcountry meal featuring healthy ingredients and bold flavors.  This hearty dinner doesn't require a lot of water, just enough to boil the noodles which makes Jerky Spinach Pasta perfect for the desert or arid environments.  This is a delicious lightweight meal that takes only a few minutes to prep and only a few minutes to cook.  For a vegetarian version, use vegan protein or skip the meat and add your favorite dehydrated vegetables.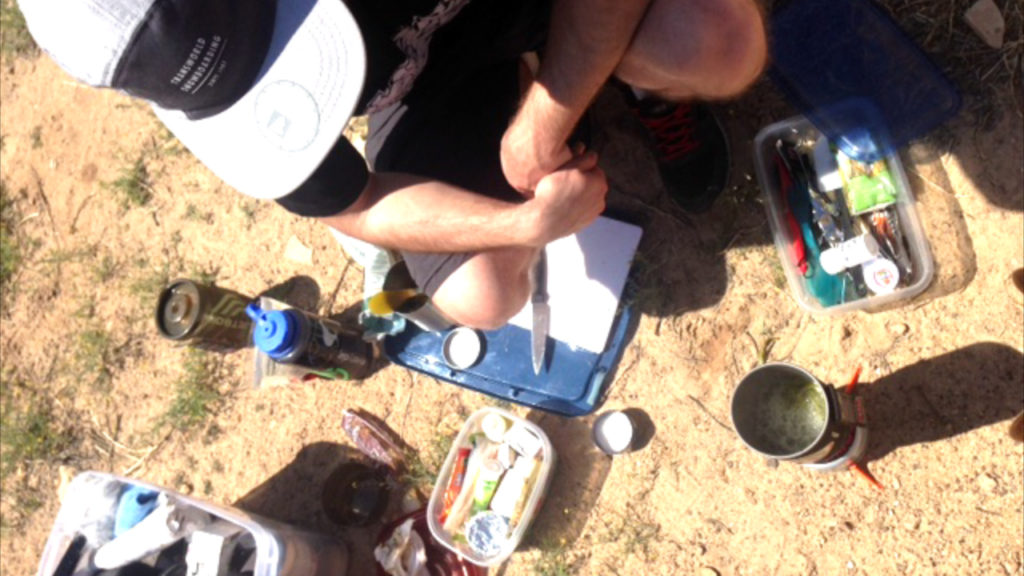 How to make a lightweight dehydrated one pot meal featuring long lasting beef jerky and dehydrated ingredients
Food longevity is very important in the desert.  The heat and dry air will cause foods to dry out or spoil quickly.  By cooking with dehydrated ingredients such as jerky, sun dried tomatoes and pasta, you're using foods that will last a long time unrefrigerated in the desert.  And, this recipe uses minimal water, just enough to boil the water.  Bring the water to a boil in a one pot stove, such as a Jetboil, add the spinach pasta and turn the temperature down to low to try and conserve fuel.  Once the pasta is cooked, empty out the water into a cup.  The starch from the pasta adds a thickness to the water.  Sprinkle some powdered chai latte or hot chocolate in with the starchy water for a hot backcountry beverage to accompany your pasta dinner.  Follow the recipe below to make desert inspired Jerky Spinach Pasta.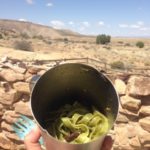 Jerky Spinach Pasta
For this recipe I used a JetBoil flash boil system.
Ingredients
2

cups

Spinach Pasta

1/2

cup

Sun Dried Tomatoes

chopped

1

Beef Stick

(Epic Bars are great)

1

tsp

Dried Garlic Flakes

1

tbsp

Olive Oil

1

pinch

Salt

1

pinch

Pepper

1

cup

Water
Instructions
Bring 1 cup water to a boil

Add pasta and cook 2-3 minutes on high (cook time depends on thickness of pasta)

Strain and re-use or discard water in Leave No Trace manner

Add salt and pepper

Turn stove on low, add oil, garlic, sun dried tomato, and beef stick. Cook 30 seconds or until all ingredients are warm. If you're conserving fuel, skip the final 30 second heat.

Grab your fork and dig in. To minimize clean-up, eat right out of the pot.