PopUp Dinners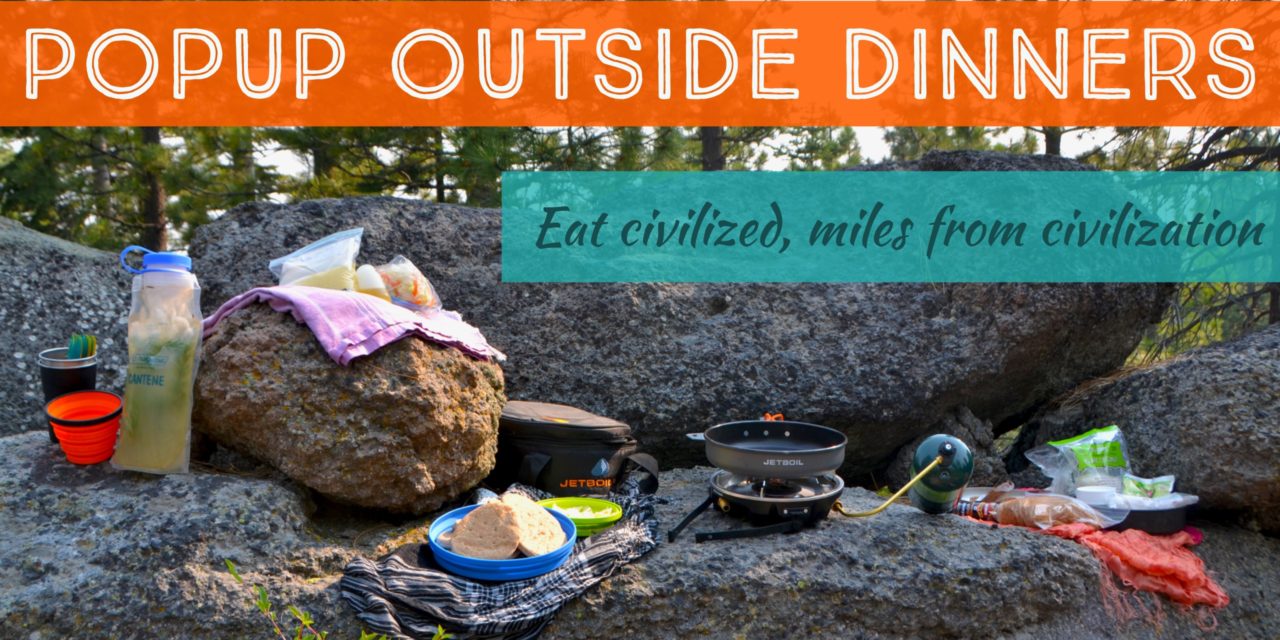 Immerse yourself in the wilderness for a culinary experience unlike anything else.  Join us for our PopUp outdoor dinners.  Learn how to cook nutritious, backcountry inspired meals on portable stoves using pack friendly ingredients.  Everything tastes better outside, so sign up and eat civilized, miles from civilization!
What is PopUp Dining?
PopUps are a growing trend in dining where the host prepares a meal at a temporary location for guests.  We decided to take this concept into the backcountry, so we created PopUp wilderness dinners.  We provide you with a date, time and location; you meet us and we cook for you.  Instead of getting a meal to go, YOU go to your meal.  Only $25 per person, sign up for your Popup dining adventure today!
Cooking outdoors
We pack in all food supplies and stoves, you follow our suggested routes to arrive at our GPS pinned dinner location. Most locations offer several routes to approach the destination, ranging in distance and difficulty from beginner to semi-advanced.
Our goal with Popups is to bring people together while sharing an experience in the outdoors.  Invite friends, dates, co-workers, family members to join you for a unique opportunity to dine outside.  Meet new people with shared interests, learn about gear, and up your wilderness cooking game.
How to sign up
Check our calendar for upcoming dates and locations.  Popup dinners are announced 2 weeks in advance, so check back frequently or become the first to know by subscribing to our email (sign up link on the side bar to your right).