Healthy Hiking Veggie Salad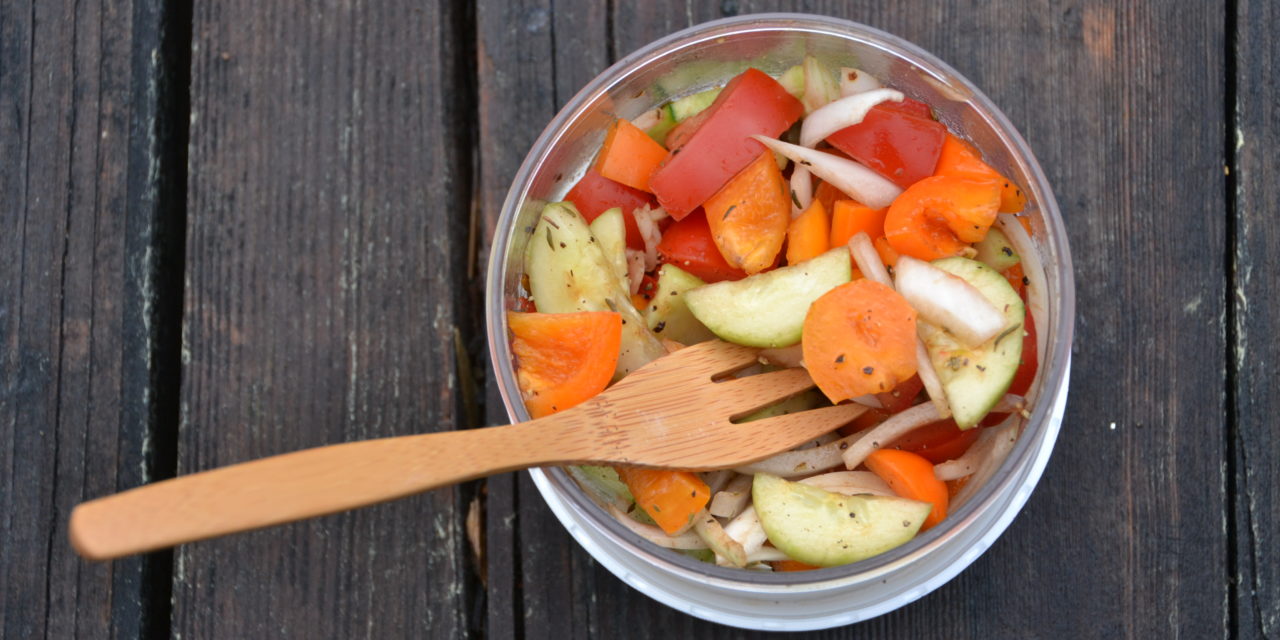 A fresh salad may not be a traditional hiking snack, but you will be surprised how beneficial salads can be to your body's wellness and recovery.  Find out why our Healthy Hiking Salad is the perfect adventure snack.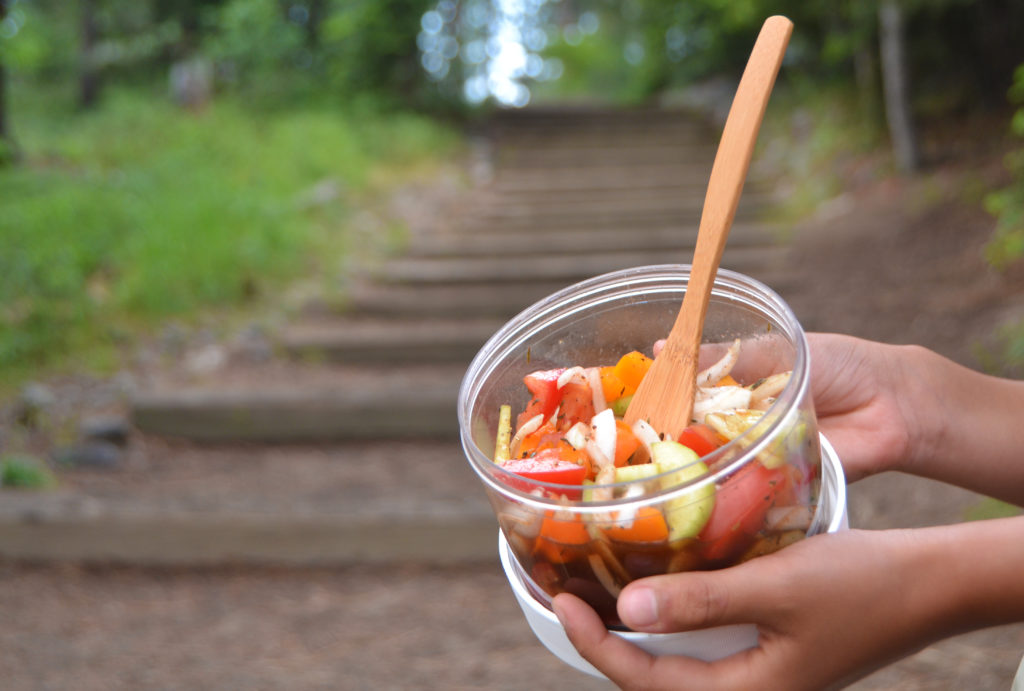 Hiking salad benefits
Eating raw vegetables is a great way to replenish vitamins and minerals that are often lost through sweat during exercise.  Plus, veggies can help you stay hydrated!  Many vegetables contain a high amount of water that when eaten can aid in the body's hydration.  Salads are versatile vessels, that when stored properly will last all day without needing refrigeration.
Healthy trail vegetables
The best vegetables for a hiking salad are durable with thick membranes that can handle bouncing around in a backpack.  Example are:
To cut calories top your fresh vegetables with balsamic vinaigrette, salt and pepper.  The balsamic brings a bright acidity to this meal without adding extra calories.
Looking for more healthy hiking snacks? Check out our 5 Healthy Hiking Snacks
Easy pack snack
The secret powerhouse ingredient to our Healthy Hiking Salad is capers.  Capers are berries from sunflower plants that when pickled brings a robust, salty flavor that pairs very well with raw vegetables.  And the best part about capers, they are an anti-inflammatory and can help sooth sore muscles.
Looking to boost your protein and Omega 3's?  Add an Epic Salmon Bar to this dish!  Its lightweight, easy to carry and tastes so good!
Healthy Hiking Veggie Salad
Pack this salad in a durable, leak-proof container and bring on a day hike for a refreshing snack.
Ingredients
1

Tomato

1/2

Cucumber

1/8

Onion

1/2

Bell Pepper

2

tbsp

Capers

1

tsp

Black Pepper

1

tsp

Dried Oregano

2

tbsp

Balsamic Vinegar
Instructions
Slice tomato into large pieces. Chop cucumber, bell pepper and onion.

Add all ingredients to the container you are brining hiking. Add the lid and test to ensure container is tightly sealed. *Only use leak-proof container or bag for trail veggie salad.